Block of Coal
Type of Block
Solid Block
Tool Used
Data Values
Hex: AD
Dec: 173
Technical Name
minecraft:coal_block
Blast Resistance
30
Stackable

(64)
Obeys Physics

Flammable
Luminosity

Transparency

Renewable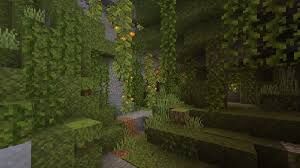 This article is about Block of Coal. For other coal-related objects found in Minecraft, see Coal (disambiguation).
Come on! Grow up!

This article is a stub. You can help by expanding it.
The
Block of Coal
is a block that was added in the 13w18a snapshot. Like other blocks of its kind, it is a compact way to store the material. It may also be used as a building block. However, it is less appealing than other compacted ores.
Trivia
Though made from 9 Coal (able to smelt 72 items), one block of coal can actually smelt 80 items, making it a more efficient form of long-term fuel.
When first introduced in Minecraft 1.6 snapshots, it had a recolored "Block of Redstone" texture, which was soon changed to what is it now.
Coal blocks were also implemented in the Minecraft 2.0 April Fools update.
Crafting