Jakob Porser
Born
February 13, 1978
Örebro, Sweden
Nationality
Swedish
With the company from the start, Jakob Porser is a co-founder of Mojang AB.
Biography
Jakob Porser worked with Notch prior to Mojang, and when Minecraft began to increase in popularity, he was approached by Notch, who suggested they make a company together, and he readily accepted. Jakob left Mojang AB along with the two other founders (Markus Persson and Carl Manneh). Currently, he is the lead developer behind the game Scrolls.
Like the vast majority of Mojang, he is Swedish.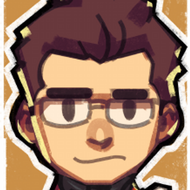 Ad blocker interference detected!
Wikia is a free-to-use site that makes money from advertising. We have a modified experience for viewers using ad blockers

Wikia is not accessible if you've made further modifications. Remove the custom ad blocker rule(s) and the page will load as expected.