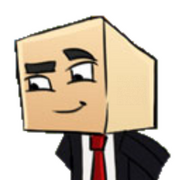 Come on! Grow up!

This article is a stub. You can help by expanding it.
Michael Stoyke (also known as Searge) is a game developer at Mojang AB. He has been working as a developer of Minecraft since January 2014, with a focus on tools that help Mod developers. He is responsible for several "Secret Updates" which were applied to Minecraft up until 1.9.
Ad blocker interference detected!
Wikia is a free-to-use site that makes money from advertising. We have a modified experience for viewers using ad blockers

Wikia is not accessible if you've made further modifications. Remove the custom ad blocker rule(s) and the page will load as expected.