Minecraft: Xbox One Edition



Developer

Publisher

Platform

Release Date

Xbox Store: September 5, 2014
Retail Disc: November 18, 2014

Price

US$19.99/£13.78/€17.81

Version

CU42

Game Modes

Single-Player, Multiplayer (up to 4 players local, 8 players online)

Rating(s)

ESRB: E10+
PEGI: 7+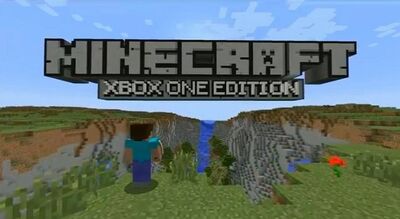 The Minecraft: Xbox One Edition is a console version of Minecraft developed by Mojang and 4J Studios, and it was published by Microsoft Studios for the Xbox One.[1] The game was announced during Microsoft's E3 conference in June, 2013 and was released on September 5, 2014 for a price of $19.99 for the basic version or $4.99 as a discounted price for owners of the Xbox 360 version.[2]
Technical Features and Game Modes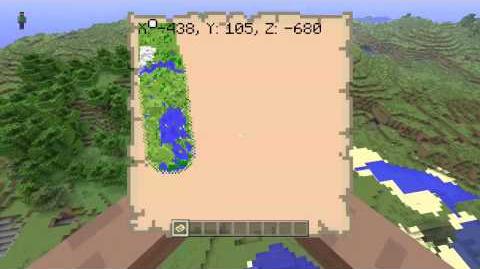 The Minecraft: Xbox One Edition runs at a native resolution of 1080p at 60 fps. The game's world size is 5 by 5 map-surface areas grid giving it a 25 map world in total. Each map has an approximate surface area of 1023x1023 blocks, unlike the Xbox 360 version of the game which only has 864x864 blocks.
Minecraft: Xbox One Edition supports up to 4 players in splitscreen local multiplayer and up to 8 players in online multiplayer.[1] In order to play online multiplayer, a paid subscription to Xbox Live is required. Online multiplayer supports voice chat during game play. The Minecraft: Xbox One Edition game also has a save feature that continually saves the game without asking for permission to save the game, even when quitting the game.
People who own the Xbox 360 Edition of Minecraft can transfer and use their save files on the Xbox One version of the game by uploading their saved files to the cloud on the Xbox 360 and re-download them on their Xbox One.[3] The Minecraft: Xbox One Edition currently is at version CU23 which was released on April 19, 2016.[4] As with the rest of the console versions, the game has three game modes (creative, survival, and adventure), and the tutorial world featured on its current version CU23.
DLC
The Minecraft: Xbox One Edition currently has over 25 downloadable content packs with prices ranging from $.99 for texture packs, $1.99-$2.99 for skin packs, to $2.99-$3.99 for mash-up packs. This edition also has an Xbox-exclusive Halo Mash-Pack for $3.99. Most of the downloadable content packs can be re-downloaded for free on the Xbox One if a player owns both the Xbox One and the Xbox 360 versions.
On November 24, 2015 Mojang released the Holiday Pack, a bundle of seven "fan-favorite" DLC at the cost of $29.99.[5] This was released to celebrate the Christmas holidays, and it contains the following DLC:
Skin packs

Battle and Beasts skin pack
Battle and Beasts 2 skin pack

Texture packs
Mash-up packs

Festive
Halo (Xbox-exclusive)
Trivia
Even though the Minecraft: Xbox One Edition's world is 5×5 maps, it is not necessarily 25 times bigger than the Xbox 360 version of the game. Because of the larger surface area on each map (1023×1023 vs. 864×864), the Xbox One version of Minecraft is roughly 35 times larger than the Xbox 360 version of the game.
The entire surface area of the game is of 26,163,225 square blocks.
If a block in Minecraft is approximately 1 meter×1 meter×1 meter, at 26,163,225 square meters; that puts the surface area of the game at 26,163.225 square kilometers, or, 10,101.678 square miles. That is roughly the size of Rwanda (10,169 square miles).
The Xbox One Edition was discontinued after the better together update. The Final update that Xbox One Edition received before the better together update was CU49.
References
Ad blocker interference detected!
Wikia is a free-to-use site that makes money from advertising. We have a modified experience for viewers using ad blockers

Wikia is not accessible if you've made further modifications. Remove the custom ad blocker rule(s) and the page will load as expected.