Come on! Grow up!

This article is a stub. You can help by expanding it.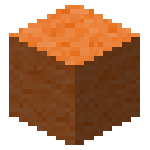 Orange Dye

Orange Dye
Type
Dye
Stackable?

64
Data Values
Hex: 15F:E
Dec: 351:14
[view] •

Orange Dye is a secondary dye color crafted by combining one Rose Red with one Dandelion Yellow. One orange dye is produced by an orange tulip.
Uses
Can be combined to Wool to make Orange wool.
Can be applied to Sheep, which will yield 2-4 blocks of Orange wool when sheared.
Can make firework rocket from this dye.
Cab be applied to Hardened Clay to create Orange Stained Clay.