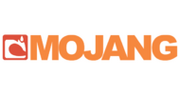 As announced today by Gamasutra,
Notch
has stepped down as the lead of
Minecraft
. He has named his coworker Jens Bergensten as the new lead developer. What does this mean for the game? It will be a slight change in direction from here on out, but no major differences. Notch has stated that Minecraft will need to embrace mods to continue to grow and move forward, and thinks that Jens is the right man for the job. A Minecraft API is in development to make mods easier for players to access too.
So, what will come of our favorite fedora-wearing developer? He is working on something entirely new! And the best part, he says we can expect to see something fairly soon, although no details have been announced so far. To read the whole story, check out Gamasutra or click the link right here .
How do you feel about the new lead developer for Minecraft? Are you excited for a new game from Notch? Let us know in the comments!